WE PROVIDE EQUIPMENT IN THE HIGHEST TECHNOLOGY
With the advancement of science and technology, the smart home system is gradually entering everyone's life, contributing to a greener lifestyle and greater convenience for people. Major&Maker products are the most technologically advanced and have a full range of useful functions. Based on the latest scientific and technological developments, we have developed devices with comprehensive utility functions.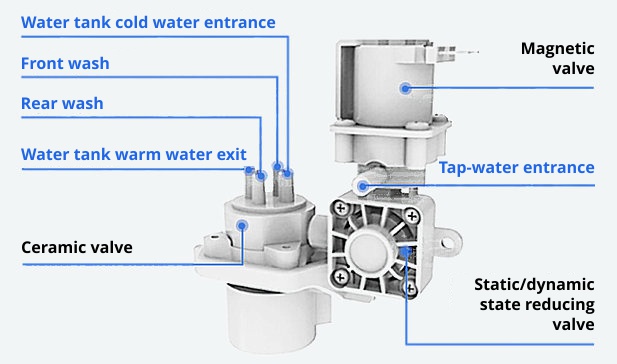 In our devices we have used an additional ceramic valve in the water system. Standard solutions use only a single magnetic valve, thanks to which in case of poor water quality there is a phenomenon of scaling which may eventually lead to leakage or other failure. That is why we used both a magnetic valve and a ceramic valve to control the waterway system. Thanks to this, the whole system is adapted to trouble-free operation regardless of water quality – even when one valve has a problem.
Our proprietary, unique and patented technology of the dual-core waterway system is able to withstand up to 200,000 water flow cycles.
Our proprietary, unique and patented dual-core waterway technology can withstand up to 200,000 cycles of water flow.
It is controlled by 2 temperature detectors, one detect cold water entrance temperature, another detect worm water exit temperature, CPU will get the heating order from both detector to heat water. With this way, both speed and temperature of water flow is stable.
There are 3 heating methods in the industry: instant heating, quick heating and reservoir heating, most of the manufacturers are using instant heating, but the quality requirement of water is quite high for instant heating.
The volume of this water tank is just 0.3L, when wash function don't work for 72 hours, water tank will replace water inside automatically, that makes water always fresh.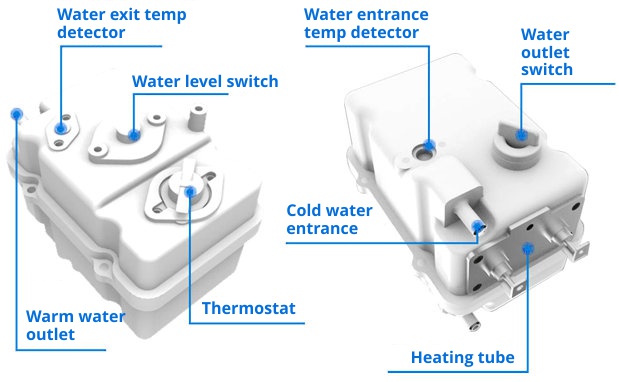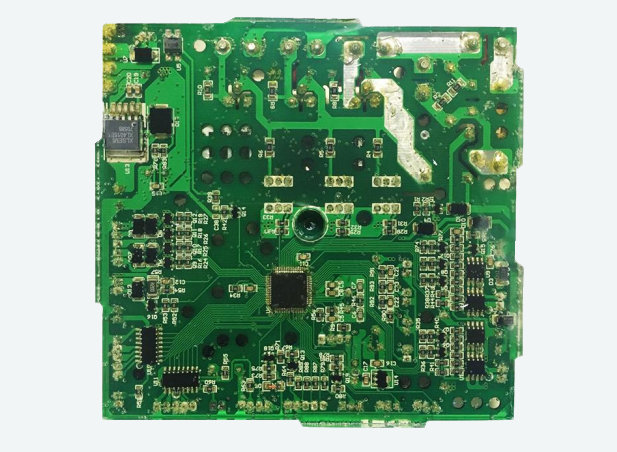 The high-quality motherboard used in our devices was created by an independent research and development department. All installed components form separate modules, so that our service can easily replace them with new ones in the future. Each component has been thoroughly tested for durability, which means that the products are designed for trouble-free operation for a minimum period of 8 to 15 years.
Download and view the brand and product presentation to learn more about our technology.