WHY IS IT WORTH TO CHOOSE A MAJOR&MAKER SMART TOILET?

More comfort
for you and your family

More comfortable and more effective
care for the hygiene of pregnant women – keeping in mind the health of the child

Convenience and independence
for the elderly

Easier use
for people with mobility limitations

Increased and more effective hygiene
for a healthier intestine

Lower exploitation costs
more benefits in the areas of health and comfort
IT IS TIME TO EQUIP YOUR BATHROOM WITH AN INNOVATIVE TECHNOLOGY THAT COMBINES COMFORT AND HYGIENE, WHICH HAS BECOME A UNIQUE SOLUTION.

REDISCOVER A FEELING OF NATURAL FRESHNESS
ECOLOGY AND CARE FOR FAMILY COMFORT
Major&Maker intelligent solutions place great emphasis on ensuring 100% cleanliness for pregnant women and children. Our products are made to ensure the greatest possible convenience in keeping clean.
TAKE CARE OF YOURSELF AND YOUR LOVED ONES HEALTH
Our products have a great impact on the health of your gut. Many people in modern society have hasty and bad eating habits that can cause a lot of bowel problems and constipation. Our smart toilets and toilets have an intensive natural washing function, so they can solve the problem of constipation that affects the condition of the intestines.
WATER AS A NATURAL WASHING AGENT, PROVIDES THE HIGHEST LEVEL OF HYGIENE
Our smart toilets and toilet seats are the first step to a healthier and greener lifestyle. Thanks to the water washing and air drying functions, you can freely free yourself from the need to use toilet paper. The use of water in the washing process is more efficient and less polluting.
WE PROVIDE EQUIPMENT IN THE HIGHEST TECHNOLOGY
Zastosowanie zaworu ceramicznego w celu wydłużenia żywotności instalacji to nasza unikalna technologia, na którą uzyskaliśmy patent.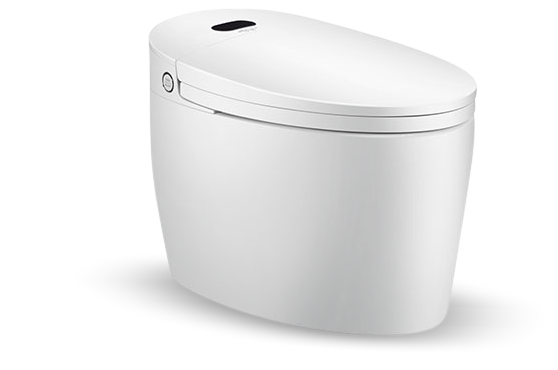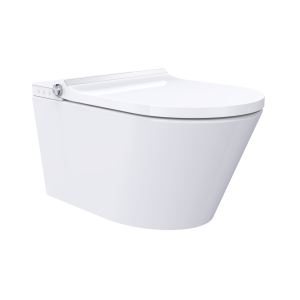 Smart Toilet Model  CLASSIC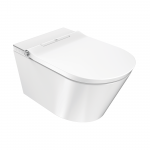 Smart Toilet Model  DELUXE A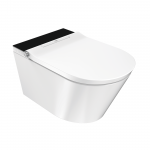 Smart Toilet Model  DELUXE B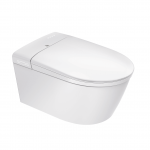 Smart Toilet Model SUPERIOR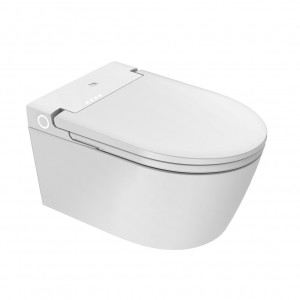 Smart Toilet Model  SUPREME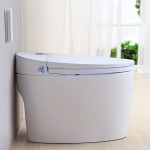 Smart Toilet Model LUXURIOUS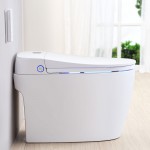 Smart Toilet Model HONOR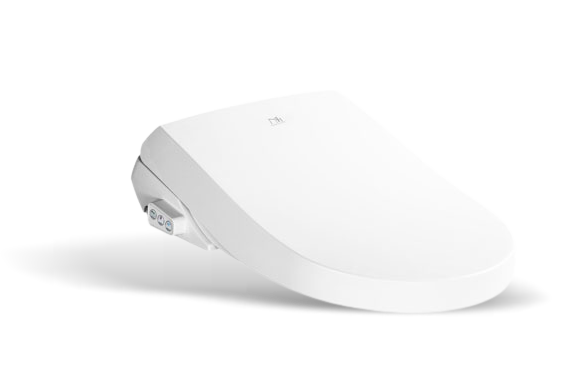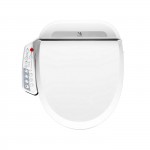 Smart Toilet Seat Model SMARAGD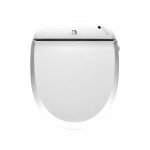 Smart Toilet Seat Model DIAMOND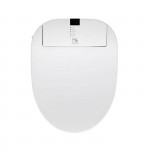 Smart Toilet Seat Model SAPPHIRE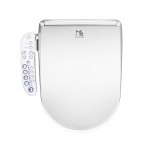 Smart Toilet Seat Model CRYSTAL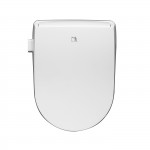 Smart Toilet Seat Model RUBINE
FREQUENTLY ASKED QUESTIONS
Deska myjąca CRYSTAL+ sterowanie+ funkcja bidetu+ Polskie menu- Tryb EKO działa niezgodnie z instrukcją i się wyłącza samoczynnie- Kształt deski nie pasuje do Roca Meridian Maxiclean 56 A34624L00M (zgodnie z info na stronie pasuje)

Konrad Ochwat
11:05 06 Dec 22
Najlepszy zakup do łazienki model toalety Deluxe A. Super.

Jarek Żaczek
17:09 29 Nov 22
Bardzo przyjazna firma , duży wybór produktów. Wyjątkowo uczynny i świetny merytorycznie sprzedawca . Zdecydowanie polecam firmę.

Paweł Antosiewicz
10:00 29 Nov 22
Polecam zdecydowanie. Po pierwsze dziękuję za wyjątkową cierpliwość Sprzedawcy w tłumaczeniu i odpowiadaniu na pytania, kiedy kupujemy na odległość, to zrozumienie jest bardzo istotne. Po drugie - błyskawiczna przesyłka. Po trzecie łatwy montaż. Po kolejne - wygodnie, komfortowo, no i podświetlenie - ten delikatny błękit w nocy...:), który nie wymaga zapalania światła... Wszystkie funkcje deski działają bdb. Tak, polecam i dziękuję.

Katarzyna Wnęk-Joniec
08:20 29 Nov 22
Strona handlowa zakupu - bez zarzutu.Cena produktu - bardzo przystępna i w pełni akceptowalna.Jakość produktu (deska myjąca Rubine) - bardzo dobra.Poziom zadowolenia z użytkowania - wysoki; nic dodać nic ująć.W mojej subiektywnej ocenie - deska idealnie wpasowana w potrzeby mojej rodziny; posiada wszystko co niezbędne, bez niepotrzebnego przerostu formy nad treścią. Funkcjonalnie w 100% dopasowana.

Witold Banaczyk
20:34 28 Nov 22
Rewelacyjna. Bardzo fajna toaleta, cała rodzina jest zachwycona jakością i funkcjonalnością. Nie ustępuje innym znanym markom, a wręcz można powiedzieć , że jest znacznie lepsza. Bardzo dobry stosunek jakości do ceny

Janusz Dawidziak
08:16 20 Jan 22

Marcin Sroka
12:51 19 Jan 22
Mamy deskę myjącą, sprawuje się dobrze, w przyszłości kupiłabym większą, a najlepiej zintegrowaną z miską bo było bardzo trudno dokupić pasującą, mycie super, odejmuję gwiazdkę za suszarkę, która jest niewystarczająca, obsługa bardzo miła i pomocna

Przed zakupem toalety przeglądaliśmy różne oferty. Wybraliśmy tej marki i bardzo dobrze zrobiliśmy. Toaleta Major&Marker to wyrób luksusowy. Śmiało mogę powiedzieć, że wynosi higienę osobistą na wyżyny, to taki Najwyższy Szczyt Świata. Gorąco polecam ten produkt. Jest cicha, elegancka i bardzo praktyczna.

Teresa Kotas
14:50 20 Aug 21
Posiadam toaletę Honor i deskę. Smaragd. Od ponad pół roku sprawują się świetnie. Deska zainstalowana w domku letniskowym pozwoliła na ograniczenie grzaniu wody w bojlerzeToaleta Honor jest nie do przecenienia. Poza podniesieniem jakości utrzymania higieny również pozwoliła na oryginalną aranżację pomieszczenia z powodu braku zbiornika na wodę - ładny wolnostojący mebel.Mi do pełnego zadowolenia brakuje funkcji delikatnego spłukiwania - w wielu sytuacjach pełne spłukiwanie jest niepotrzebne.

Absolutna rewelacja, zwłaszcza dla kobiety. Urządzenie spełnia nasze oczekiwania, wszystkie funkcje działają bez zarzutu. Decyzja o zakupie jak najbardziej słuszna. Poczucie wyższej higieny bezcenne. Polecam!

Dorian Pawełczak
17:03 10 Aug 21
Deska bardzo przyjemna w użytkowaniu. Działa jak na razie niezawodnie.

Marek Sławiński
16:57 10 Aug 21
Świetni doradcy! Dobrze doradzili mi w wyborze właśniwej deski, która teraz całowicie spełnia moje wymagania. Wybrałam samą deskę, a nie całą toaletę. Pan doradził mi jak najlepiej dobrać deskę do muszli i na jakie elementy muszę zwrócić uwagę żeby wszystko pasowało. No i pasuje 🙂

Monika Bańdur
09:34 28 Apr 21
Obsługa i doradztwo na najwyższym poziomie. Produkt spełnia wszystkie nasze oczekiwania.

Darek Swoboda
14:56 25 Apr 21
Świetna obsługa! Błyskawiczne odpowiedzi na pytania dodatkowe. Deska bardzo dobrej jakości, łatwa w montażu. Spełnia wszystkie oczekiwania. Do tej pory użytkowałamdeski bidetowe dwóch koreańskich producentów. Przejście na produkt Major&Maker było świetną decyzją!

Aleksandra Matulewska
09:08 17 Apr 21
Polecam funkcjonalną, estetyczną i prostą w obsłudze deskę bidetową. To idealne rozwiązanie do mniejszych łazienek. Do urządzenia dołączona jest czytelna instrukcja obsługi i montażu, który dzięki temu można bez przeszkód wykonać samodzielnie. I jeszcze niezwykle życzliwa obsługa serwisowa

Barbara Lenartowicz
07:43 31 Mar 21
KONTAKT ZE SKLEPEM SUPERTOALETA DOBRZE SPAKOWANA DO TRANSPORTU SZYBKA WYSYŁKA

Maciej Podoba
10:36 27 Feb 21
Miesiąc temu kupiłem deskę toaletową. Ze względu na małą ilość miejsca zdecydowałem się na zakup modelu z pilotem zamiast bocznego panelu. Rozwiązanie sprawuje się świetnie. Sama deska działa znacznie lepiej niż się spodziewałem porównując jej cenę z modelami od konkurencyjnych firm. Przez ten miesiąc nie mogę jej absolutnie nic zarzucić i w skali 10-punktowej oceniam ją na 11:)

Piotr Lichota
15:42 21 Jan 21

Franciszek Mrowiec
09:46 12 Jan 21
Mam 2 deski bidetowe Majora&Maker - spełniają oczekiwania całej rodziny.Obsługa rzetelna, kompetentna, otwarta na klienta.Na każdym etapie współpracy: od zamówienia poprzez sprzedaż i późniejszy serwis. Wszystko na profesjonalnym, satysfakcjonującym klienta poziomie.Tak się buduje markę Firmy!Polecam!

marzena lasowa
09:01 08 Oct 20
Polecam produkty M&M. Urządzenie z bidetem wysokiej klasy a Pan Bartek to prawdziwy profesjonalista.

Włodzimierz D
14:35 29 Sep 20
Dawno nie spotkałam się z tak odpowiedzialnym podejściem do sprzedaży. Profesjonalna obsługa klienta, bezproblemowy kontakt. Uszkodzona toaleta podczas transportu jednej z firm kurierskich została zastąpiona nowym egzemplarzem w błyskawicznym czasie. Takiego podejścia do transakcji życzę wszystkim kupującym, a firmie Major&Maker bardzo dziękuję i szczerze polecam, oby więcej takich firm.

Łukasz Stefański
11:21 18 Sep 20
Good Quality brand, with prosperous future !I strongly recommend purchasing value for money products from "Major & Maker" !Professional 2 years door-to-door guarantee !Innovative and simple, very modern design !

Wiktor Dong
15:40 08 Jul 20
Użytkujemy deskę bidetową od 5 miesięcy, zakup wydawał mi się zbędny ale teraz myślę, że to była dobra decyzja. Deska bardzo ładnie się prezentuje, do działania nie mam uwag. Niedawno popsuliśmy mechanizm opuszczania deski, gwarancja nie obejmuje tego typu uszkodzeń ale serwis potraktował sprawę wyjątkowo. Pan Bartosz bardzo profesjonalnie podchodzi do klienta.

Marta Pisula
19:34 17 Jun 20
Co prawda deski nie kupiłam ale z obsługi jako potencjalnego klienta jestem bardzo zadowolona. Pan Bartosz wyczerpująco odpowiedział na moje pytania, z takim zaangażowaniem w opiekę nad klientem już dawno się nie spotkałam. Pozdrawiam tego Pana 🙂

Paulina Kasperek
00:00 07 Feb 20
Produkty, które jakością przewyższają znacznie droższą konkurencję. Zakupiłem toaletę myjącą, na ogromny plus zintegrowany system spłukujący wodę w toalecie, dzięki czemu montaż jest bardzo prosty i oszczędzamy miejsce w łazience, bo nie musimy instalować stelaża podtynkowego.

Michael Konarski
20:51 03 Jan 20
Produkty wysokiej jakości, w bardzo niskich cenach i co najważniejsze - dostępne do zakupu w salonie od ręki.